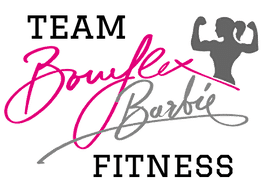 Bowflex Barbie Fitness
Our mission at Bowflex Barbie Fitness is to become a leading global fitness resource for women on their fitness journey to help them improve their quality of life through fitness and proper nutrition. We aim to play a major role in decreasing the prevalence of obesity in the Bahamas, especially amongst women who account for a majority of the unfavorable statistic.
Story
Dekel Quant, owner of Bowflex Barbie Fitness, has been on her own personal fitness journey since 2008, after losing her mom to breast cancer at the age of 14. She tagged along with her dad and brother to the gym and has been hooked ever since. Realizing that the gym helped her get through the toughest time in her life, Dekel remained consistent and grew in her own personal fitness journey, while inspiring and motivating others around her and on social media. Dekel noticed quickly , that people kept gravitating to her to help them on their fitness journey's and after her brother opened his brand in the industry, The Fitness Connection, her father who is also a successful entrepreneur, suggested that she begin hosting group fitness classes while home on college break. Theses summer classes sparked the beginning of what now is the strong Bowflex Barbie Fitness brand, where Dekel now aims to share her love and passion for fitness with as many people as possible in hopes that it can be as rewarding in their lives as it has been in hers.
Video
Terms and Conditions: We reserve the right to use any/all information submitted for PR purposes to enhance future growth of the Foundation. We reserve the right to revoke a grant if the information submitted is fraudulent in nature. The selection committee decisions are final. Submissions do not guaranteed approval.