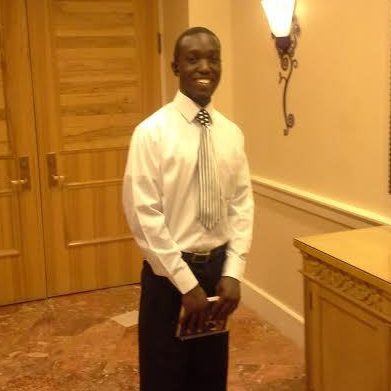 My name is Ryan Raymond Ferguson, I'm 22 year's of age. I was born and grew up in foxhill, Johnson Road. I was brought up by a single parent, my beloved mother Daphne Johnson. My father is deceased. At the age 17 Whiles still attending Doris Johnson Sr.High I normally would do small yards in my community, I mainly focus more on the yard I lived in as my "landscaping and maintenance platform" spending countless hours just mesmerizing; repositioning and planting plant's. It was a on going passion that I grew for the Horticulture field, my work started to draw thee attention of my nearby neighbors they were very fascinated. I said to myself, "One Day I'll Own My Own Business". I then started focusing on pursuing that dream, that dream to me was like Martin Luther king vision for peace. I then grasped each and every moment I got whiles doing a next neighbor yard, I notice I became so good at maintaining customers yard so I then started to build up equipment.
I then started working part-time with a small landscaping and maintenance business call, "Rolle's Landscaping". I was one of the key figures amongst others, a born leader in every aspect of the field. I'll share my knowledge and reenact my teachings, working 7 day's a week was a walk in the park I'll often pary for more time just do more yards. I was given a nickname, "food" because I like to eat, not literally food but yards I would ain't turn down no customers.
After Rolle's, I went on to three major landscaping and maintenance companies to enhance my knowledge, increase my skills, reform my leadership skills, and last but not lease boost my my mindset. I knew what my idea ment to me so I carefully obverse and watch my superiors until I became equal in many different aspects of the field, the field was like a gigantic class room full a students who posses different attributes. It wasn't easy trying to dissect each intel whiles trying proceed with giving daily chores.
I'm currently partnering in a new small business call, "True Green Landscaping and maintenance" being a owner of a company was my agenda from I first new about cutting the lawn, that constant fire that arose hasn't die from I was in school. I'm still that innovative thinker that can turn a misunderstood landscaping situation into a well planned out solution, my goal isn't how much money I'll make it's owning a successful company whiles employing Ghetto Boy's and Girl's and presenting to them suitable payrolls to let them know working is the way to go. A real economist with a landscaping and maintenance resolution, "THE KING OF THE FIELD GRASS LIFE"